Description of the farm
There are several rural paths along the lake and all around the farm. Water -basins and -falls and a rich green fauna, so you can hear the sound of water and birds, bells of the sheep or donkey singing. A place to calm down and relax, for walks and climbs, to swim or to canoe, to make contact with animals and nature.
Within one hour you reach Aveiro at the Atlantic coast, Coimbra or Guarda. Just 15 km to the centre of Viseu with museum, theater, cathederal, stadion and shopping center.
How to find us:
A 25 exit: FAGILDE between Viseu east and Mangualde
and follow the little signs to: Qta do Rio Dão(1 km to the Bar by the damm and 2 more along the lake)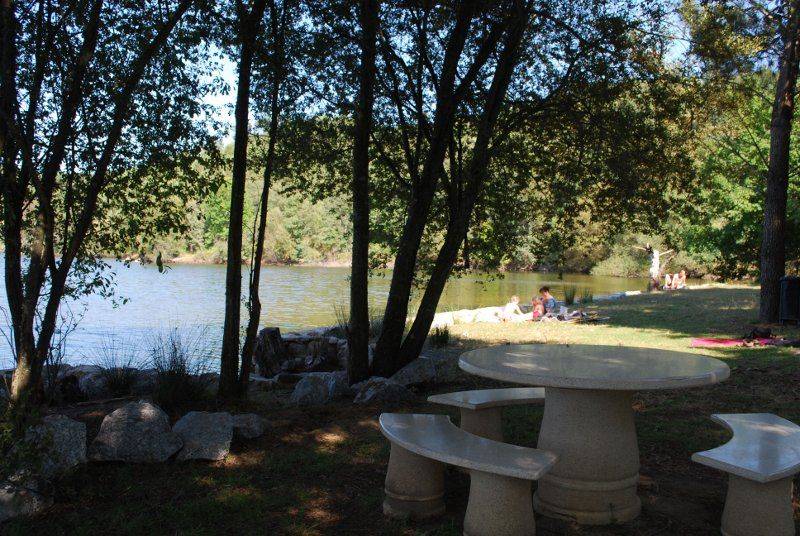 There is more space to live the idea of a good life, and some old ruins to build up again.